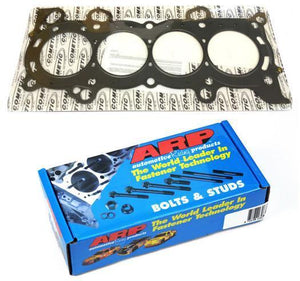 K-series ARP head studs and Cometic 89mm .030" head gasket combo package 208-4701 / C4313-030
Description
ARP heads studs and Cometic Head Gasket Combo
Whether you're doing a full engine tear down or just wanting to throw in some head studs for forced induction make sure you get the best combo for your money with these quality parts from ARP and Cometic!!
Buy together and save $$$ today!!
Part # 208-4701 /  C4313-030
Bore Size: 89mm
Gasket thickness: .030" (stock)
Application: Honda K Series with 89mm bore size 
Note: Other gasket thicknesses are available. Contact us before purchasing please.